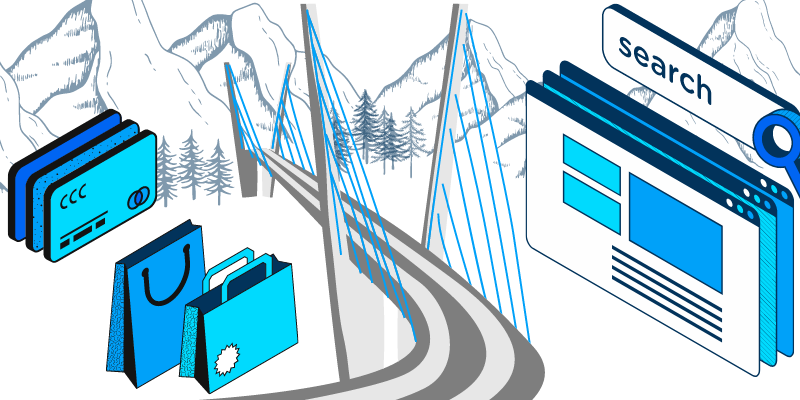 How NFTs can be connected to physical merchandise
By Anastasia Samaras
When you think of an NFT (Non-Fungible Token), first thoughts typically go to traditional art pieces or high-profile digital art collections like the Bored Ape Yacht Club or CryptoPunks. We believe that was just phase one of the NFT market, one that will be joined by many other categories of NFTs. One interesting NFT development we are seeing is the bridge from physical assets to their digital counterparts. Brands are taking existing physical assets and creating a digital community presence.
Here are a few interesting examples of how brands are innovating in the space to generate new revenue streams and capture a Web 3.0 audience.
Nike
Nike's CryptoKick's patent pairs NFTs with physical shoe releases. A customer receives a corresponding NFT after making a purchase with a registered vendor. If the shoes are then sold or traded, the digital token is transferred alongside them. The NFT collection goes further to allow the 'breeding' of two NFTs to create NFT 'offspring' that can be made into custom sneakers. This innovative design approach is not tethered to the physical world and simultaneously generates exposure to a new digital fan base who can collect online.¹
Adidas
At the end of 2021, Adidas Originals collaborated with NFT visionaries Gmoney, PUNKS Comic, and Bored Ape Yacht Club to create the "Into the Metaverse" NFT. 30,000 NFTs were minted and put on sale for 0.2 ETH (about $760 at the time). Individuals who owned special Adidas Originals tokens, GMoney tokens, Bored Ape Yacht Club NFTs, Mutant Ape Yacht Club NFTs, and Pixel Vault NFTs received priority access to 20,000 of the NFTs, causing the general public to compete for the remaining 10,000. The NFTs sold out in less than 24 hours. Successful NFT buyers received digital items to wear in the metaverse along with exclusive access to physical products to wear in real life such as beanies, tracksuits, and hoodies.²
Coachella
Coachella, one of the most famous music festivals in the world, is introducing NFTs for 2022 to complement their physical passes. All attendees can claim a free NFT with their physical passes which can be used to unlock on-site, physical merchandise, food vouchers, and more. A random selection of NFT holders will also be eligible for premium upgrades at the festival.³
Steve Jobs Resume
Apple co-founder, Steve Jobs' handwritten résumé from 1973 was put up for auction in March of 2021 through Winthrope Ventures. Interested parties were able to bid on both the original physical copy and the NFT version of the document. The auction acted as a case study to see which was more valuable. The highest bidder also has the potential to make a profit from the document if they decide to resell it. The auction closed in June of 2021 with the final bid for the physical copy at $343,000 and the digital copy for $27,460 (12.0 ETH); making the physical copy the winner while showing a market for having a digital version of this resume.⁴
NFTs on Upstream
We believe Upstream is at the forefront of tying physical assets to digital assets. Upstream recently powered a Ticket NFT Airdrop that took place during the Benzinga Listmakers Event which are redeemable for a VIP Pass at the Benzinga Trading Festival June 2022 in Las Vegas, NV. Participants claimed the NFTs within hours. Benzinga ticket NFTs are actively being offered on Upstream's secondary market for $3k, $5k, and even $3.5 million.
Benzinga selected Upstream, the first regulated national exchange powered by Ethereum to power NFT trading, for the NFT ticket airdrop to maintain a user-friendly, eco-friendly, and secure experience for participants. Users had to simply download the Upstream app, create an account, and enter a code to claim the NFT.
NFTs, bring with them a sense of familiarity and community, which, combined with a physical asset can expand these communities tremendously. Upstream features how NFTs can drive fan engagement opportunities and bring NFTs to the masses. With no confusing third-party integrations, no blockchain knowledge needed, no gas fees charged, and multiple payment methods beyond cryptocurrency to purchase; users can have a stress-free experience all on a fully regulated marketplace.
Conclusion
With the global digitization upsurge and the introduction of NFTs to the market, it leads us to ask what this means for physical assets and how they will line up in the future.
There is potential in developing and maintaining ownership of innovative digital content to help evolve your personal and professional brands. Membership passes, digital merchandise, tickets, and dynamic art are just a few subcategories that highlight how versatile NFTs are. These items can be valuable in both digital and physical forms, and As NFTs become a crucial part of a brand's marketing strategy, recognizing ways that your brand's physical assets can make a digital footprint could expand the reach and introduce your brand to a new fan base.
To avoid missing future opportunities to participate in upcoming projects, download the Upstream app and join the conversation on Discord. Interested issuers can reach the team at hello@upstream.exchange.
Sources
|CryptoKicks¹|Adidas Originals²|Coachella³|Steve Jobs Application⁴|
About Upstream
Upstream, a MERJ Exchange Market, is a fully regulated global stock exchange for digital securities. Powered by Horizon's proprietary matching engine technology, the exchange enables investors to trade shares in IPOs, NFTs, U.S., and international dual-listed equities, and celebrity ventures directly from the app https://upstream.exchange/. Interested issuers can reach the team at hello@upstream.exchange.
About Horizon
Horizon is a fintech company that builds and powers global securities exchanges with an integrated suite of software for compliant issuance, management, and secondary trading of securities. Their in-house solutions combine Wall Street and Silicon Valley to power the next generation of securities offerings and trading in the U.S. and globally. Learn more at https://www.horizonfintex.com/.
Disclaimers
Upstream is a MERJ Exchange market. MERJ Exchange is a licensed Securities Exchange, an affiliate of the World Federation of Exchanges, and a full member of ANNA. MERJ supports global issuers of traditional and digital securities through the entire asset life cycle from issuance to trading, clearing, settlement, and registry. It operates a fair and transparent marketplace in line with international best practices and principles of operations of financial markets. Upstream does not endorse or recommend any public or private securities bought or sold on its app. Upstream does not offer investment advice or recommendations of any kind. All brokerage services offered by Upstream are intended for self-directed clients who make their own investment decisions without aid or assistance from Upstream. All customers are subject to the rules and regulations of their jurisdiction. By accessing the site or app, you agreed to be bound by its terms of use and privacy policy. Company and security listings on Upstream are only suitable for investors who are familiar with and willing to accept the high risk associated with speculative investments, often in early and development stage companies. There can be no assurance the valuation of any particular company's securities is accurate or in agreement with the market or industry comparative valuations. Investors must be able to afford market volatility and afford the loss of their investment. Companies listed on Upstream are subject to significant ongoing corporate obligations including, but not limited to disclosure, filings, and notification requirements, as well compliance with applicable quantitative and qualitative listing standards.