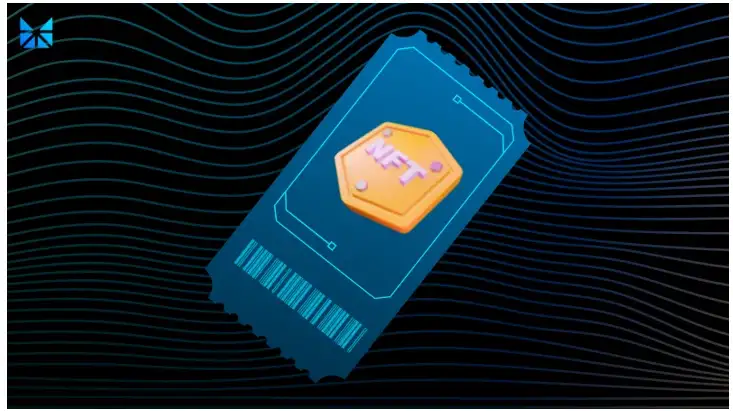 By Fernanda De La Torre
With the new wave of utility-focused NFTs, more practical use cases have been emerging across sports, music and entertainment where verifiable ownership, transparency, and fan engagement offer additional value.
Ticket NFTs are a great example of this and are starting to be leveraged to replace or complement tickets.
Here are five benefits tickets as NFTs offer on Upstream:
1. Drives fan engagement during and after the event
Historically ticket stubs have been saved as keepsakes to commemorate a special event but not much more than that. Digital tickets have incredible potential to act as dynamic roadmaps to drive sales and meaningful user journeys during and after an event.
With Redeemable NFTs on Upstream, buyers are able to redeem an item or experience while still being able to hold the underlying digital collectible. Upon redemption, the NFT unlocking the experience is replaced with an evolved NFT that fans can hold the digital collectible that acts as proof of attendance or as a piece of memorabilia to be traded with other fans. We designed Redeemable NFTs to be chained together too, so attendees could use the first as a ticket, then redeem the next to access a special event section, then the next to redeem a discount for merch.
Redeemable NFTs give brands the freedom to create unique experiences without being limited by traditional reward programs. Redeemable NFTs can be tied together by your brand to increase sales, create meaningful user journeys, and boost fan engagement with your digital-first audience.
2. Brings transparency to primary and secondary ticket sales
Unfortunately, ticket scalpers and secondary websites are taking advantage of the event ticketing industry. Just look at Taylor Swift's recent tour sale. The majority of pre-sale tickets were purchased by resellers, forcing fans to purchase tickets in the resale market for tens of thousands of dollars — much more than the price Swift set herself.¹
Upstream's orderbook is transparent meaning tickets sold and pricing for these tickets would have an immutable record which could lead to fairer pricing.
With the secondary market now, artists may not see any additional revenue if their tickets go up in value. With Upstream, royalty payments could be added to reselling for artists or event organizers. This could allow the artist or event organizer to receive additional revenue from these resales.
3. Increases potential revenue streams
Ticket NFTs open the door to new potential revenue streams and can increase existing ones. Ticket NFTs have the ability to enhance fan engagement with tickets that can be purchased using cryptocurrency in the form of USDC stablecoin, in addition to traditional payment methods. NFTs can double as digital passports to areas at an event, vendors, merchandise, and drive users to interact further with the event. Events can also look to implement a royalty on ticket resells and keep it all under their brand's umbrella.
Driving fans with perks or experiences NFT holders can access after an event can drive further buzz around an event that's passed.
4. Builds communities. They commemorate moments with Proof of Attendance or Proof of Ownership.
Ticket NFTs can bring a physical event into Web3, add extra perks, and increase the value of the ticket as a collectible. Your guests' identities in Web3 become their blockchain wallet and online presence, which can be decorated with digital memorabilia and assets.
Ticket NFTs can be used as proof of attendance, which helps to build community both in person and online. These NFT holders could then sell the collectible to fans who were unable to attend the event but want to own a piece of limited memorabilia and join the fan community.
5. Protects attendees' data with Web3
Currently when users interact their ticket purchases are tied to a lot of personally identifiable information.
As a Web3 platform, Upstream only knows users by a public blockchain number. Users are in control of other information and are free to disclose additional information as they wish.
Conclusion
Ticket NFTs enhance any event experience for fans, brands, and artists alike. They can be used to boost engagement and generate new revenue streams while also building a loyal Web3 community.
Brands, artists, and event organizers interested in integrating Ticket NFTs can learn more at https://upstream.exchange/ or reach the team at hello@upstream.exchange.
Sources
Disclaimers
*This blog shall not constitute an offer to sell securities or the solicitation of an offer to buy securities in any jurisdiction where such offer or solicitation is not permitted.
*NFTs received have no economic value, royalties, equity ownership, or dividends. NFTs are for utility, collection, and display only.
*U.S. investors are not permitted to purchase Upstream listed securities. U.S. and Canadian citizens will only be able to trade in securities they currently own, that have been listed on Upstream, for liquidation purposes only.
If funding Upstream with an ACH or wire bank payment, users must complete Upstream's in-app KYC process to get their new, FDIC insured, Upstream U.S. bank account details via email. Users may then initiate a funds-transfer from their bank or financial institution to this new U.S. Dollar bank account. If you haven't completed KYC yet, or didn't select 'Bank' as the 'Deposit From' option when you completed the process initially, then please go through KYC again selecting the 'Bank' payment method. Users may complete the simple KYC process by tapping the settings icon and the KYC option inside the Upstream app.
Upstream is a MERJ Exchange market. MERJ Exchange is a licensed Securities Exchange, an affiliate of the World Federation of Exchanges, and a full member of ANNA. MERJ supports global issuers of traditional and digital securities through the entire asset life cycle from issuance to trading, clearing, settlement, and registry. It operates a fair and transparent marketplace in line with international best practices and principles of operations of financial markets. Upstream does not endorse or recommend any public or private securities bought or sold on its app. Upstream does not offer investment advice or recommendations of any kind. All brokerage services offered by Upstream are intended for self-directed clients who make their own investment decisions without aid or assistance from Upstream. All customers are subject to the rules and regulations of their jurisdiction. By accessing the site or app, you agreed to be bound by its terms of use and privacy policy. Company and security listings on Upstream are only suitable for investors who are familiar with and willing to accept the high risk associated with speculative investments, often in early and development-stage companies. There can be no assurance the valuation of any particular company's securities is accurate or in agreement with the market or industry comparative valuations. Investors must be able to afford market volatility and afford the loss of their investment. Companies listed on Upstream are subject to significant ongoing corporate obligations including, but not limited to disclosure, filings, and notification requirements, as well as compliance with applicable quantitative and qualitative listing standards.
Forward-Looking Statements
This communication contains "forward-looking statements." Such statements may be preceded by the words "intends," "may," "will," "plans," "expects," "anticipates," "projects," "predicts," "estimates," "aims," "believes," "hopes," "potential," or similar words. Forward-looking statements are not guarantees of future performance, are based on certain assumptions, and are subject to various known and unknown risks and uncertainties, many of which are beyond the Company's control, and cannot be predicted or quantified, and, consequently, actual results may differ materially from those expressed or implied by such forward-looking statements. Such risks and uncertainties include, without limitation, risks and uncertainties associated with (i) difficulties in obtaining financing on commercially reasonable terms; (ii) changes in the size and nature of our competition; (iii) loss of one or more key executives or brand ambassadors; and (iv) changes in legal or regulatory requirements in the markets in which we operate. The Company assumes no obligation to publicly update or revise its forward-looking statements as a result of new information, future events or otherwise.